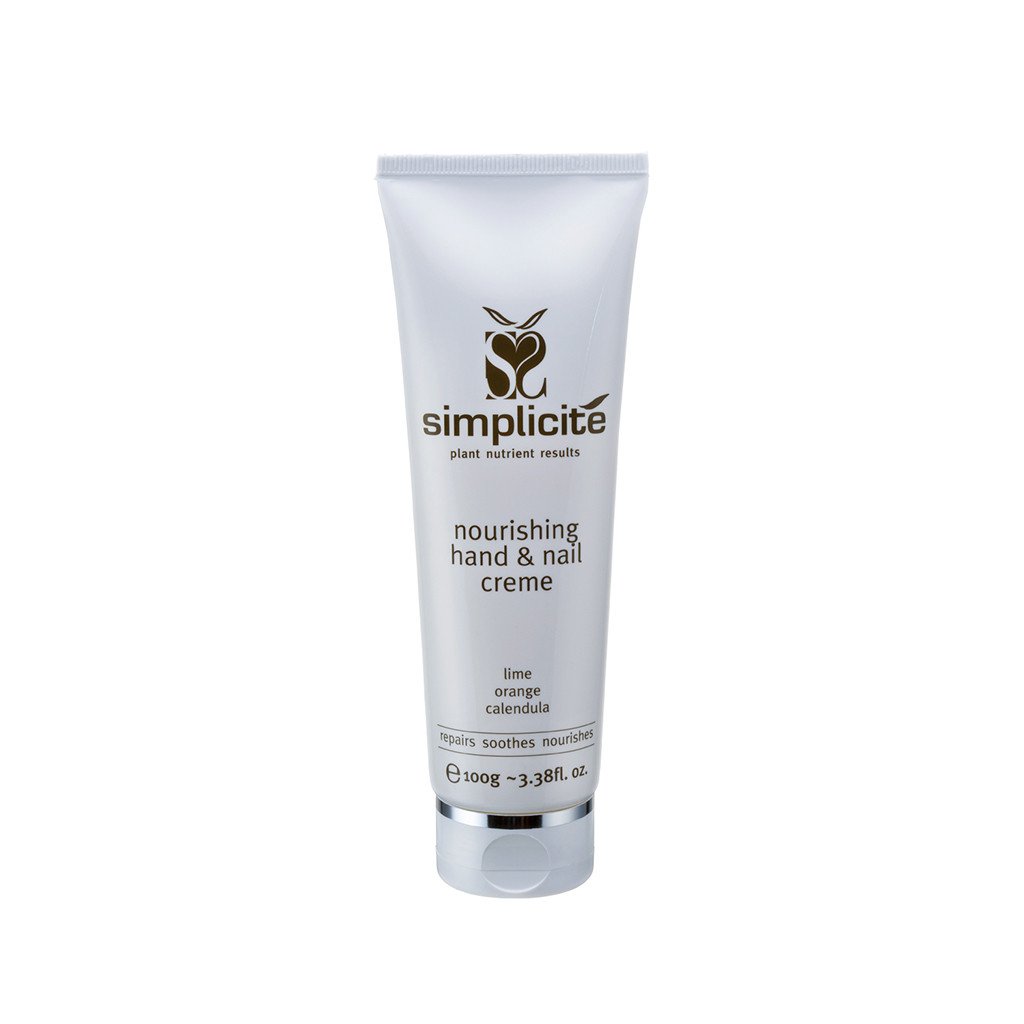 NOURISHING HAND AND NAIL CREME ..........(FOR FEET TOO)
An extra-rich but non-greasy creme that nurtures, heals and protects hands, feet and nails. 
A synergistic, powerful combination of 13 freshly extracted, medicinal grade plant extracts
"It's the only thing that saves my fingers from cracking, and I've been looking for decades" - read more reviews below.
100g
Features:
Lime

 

-

 

calms and encourages healing. Lime extract contains plant citral, a skin cancer preventative that helps to reverse sun damage and flaky early skin cancers.

Orange

 

-

 

quenches thirsty skins, soothes inflammation. Contains plant citral, see above.

Calendula

 

-

 

encourages the restructuring of damaged tissue and is a source of provitamins essential for skin firming.

Benefits:
Protects the skin on the hands, strengthens nails, nail bed.
Repairs dry, cracked skin. 
Repairs cracked heels, soles of feet - Pedipad'l Foot Smoother must also be used nightly in shower for correct results.
Helps to restore lustre and strength to the fingernails.
Restores moisture without greasiness.
How to Use
Apply twice daily for correct results, including last thing at night before bed (including heels).

Apply more frequently t

o very dry hands or areas of eczema, dermatitis or psoriasis.

Massage into nails regularly to improve condition and lustre.
Ingredients
Purified Water, Cocos Nucifera Glycerides (from plant source), Sweet Almond Extract (Australia), Wheatgerm Extract (USA), Lime Ext, Lavender Ext (France), Cocos nucifera plant lipids, (from plant source), Freshly extracted Aloe Barbadensis juice from Qld (not the usual lifeless powder from China),Linseed Ext, Petitgrain Ext (Italy), Marjoram Ext (Egypt), Calendula Ext (Australia), Bergamot Ext (Italy), Sweet Orange Ext (USA), Sage Ext (Spain), Peppermint Ext, Natural Vitamin E, Gluconolactone (found naturally in fruit)  

Green denotes the nutritive, active herbal ingredients. These are either certified organic or wild grown. We freshly make all our plant extracts. 
Ideal for Combination/Dry, Oily and Breakout Skin (including with surface dryness):
Plant Gel Cleanser(Comb Oily Skin) 30mLOne Step Exfoliating Cleanser 20gHydrating Floral Toning Lotion30mLSage Face Oil20mLOil Controlled Day Creme20gLemon Night Creme 20g
True to the Simplicité range these Trial Pack products are natural and organic—but they're also highly effective.These combinations of freshly extracted, medicinal grade plant extracts and thoughtful formulas for skin types will leave your skin feeling good and wanting more.
"Best start pack I have ever used! Best thing is you have a sample pack to try that lasts for 1 month approximately and actually works. This little pack changed my life."