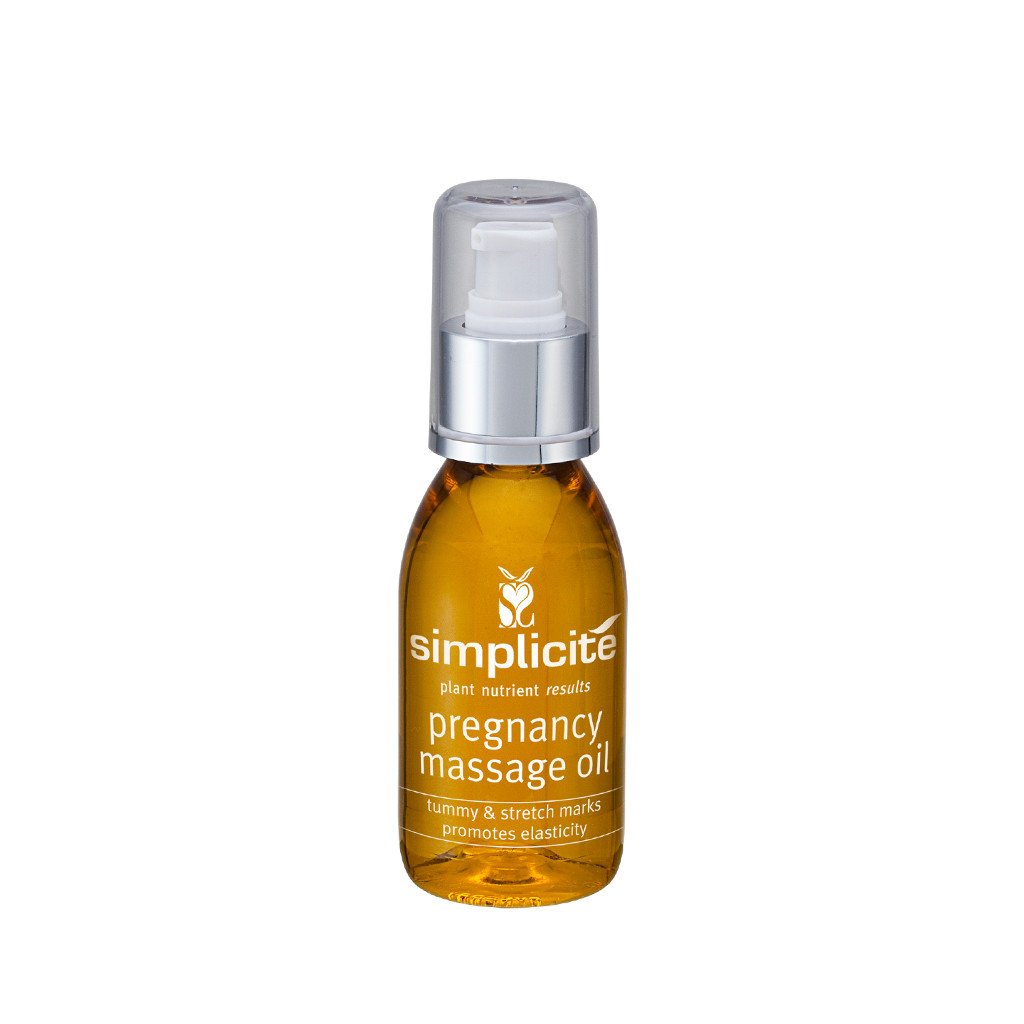 Our Pregnancy Massage Oil helps prevent stretch marks during pregnancy and is also soothing and calming for mums to be. 
Essential oils are completely safe to use at all times during pregnancy. Please read our article on this subject if you have read anything to the contrary that has concerned you.
100ml
Features
Rosehip – contains at least 32% GLA (gamma linoleic acid), an essential nutrient that helps soothe stressed skin, restores elasticity.
Neroli

 

– improves appearance of stretch marks.
Sandalwood

 

– hydrates and restores elasticity.
Benefits
Restores elasticity to areas at risk of stretch marks (tummy, breasts, buttocks and upper thighs) by firming the top layer of skin.
Tones and nurtures skin during and after pregnancy.
Helps calm morning sickness nausea - contains traditional extract remedies Patchouli and Ginger.
How to Use
Apply 2 or more pumps of oil into one hand, wet the other and rub together.

A

pply at least twice daily all over the abdomen in a clockwise direction (up the right hand side of the body across the middle then down the left side of the body).
When applying after showering, first towel dry, then apply with wet hands as above.
Apply regularly to other areas at risk of stretch marks such as breasts, upper arms and buttocks.
Ingredients
Apricot Kernel Extract, Avocado Ext (Australia), Wheatgerm Ext (USA), Hazelnut Ext, Calendula (Australia), Rosehip (Chile), Sweet Orange Ext (USA), Neroli, Mandarin Ext (Australia), Ginger, Patchouli (Sri Lanka), Sandalwood (Western Australia)
Green denotes nutritive, active herbal ingredients. These are either certified organic or wild-grown. Preservative free and naturally stable for three years due to high antioxidant levels and a caring passion for what we make. 
Ideal for Combination/Dry, Oily and Breakout Skin (including with surface dryness):
Plant Gel Cleanser(Comb Oily Skin) 30mLOne Step Exfoliating Cleanser 20gHydrating Floral Toning Lotion30mLSage Face Oil20mLOil Controlled Day Creme20gLemon Night Creme 20g
True to the Simplicité range these Trial Pack products are natural and organic—but they're also highly effective.These combinations of freshly extracted, medicinal grade plant extracts and thoughtful formulas for skin types will leave your skin feeling good and wanting more.
"Best start pack I have ever used! Best thing is you have a sample pack to try that lasts for 1 month approximately and actually works. This little pack changed my life."